Try the North Valley Trail for xc skiing, snowshoeing or snow biking – it's free!
The North Valley Trail is being groomed on a regular basis for xc skiing, snow biking and snow-shoeing. See the latest grooming report. The trail can be accessed from the Activity Barn tubing hill, south of McCall, or at the southern trailhead on Heinrich Lane, near the junction with Nisula.
Trail access is free! Regular grooming costs are covered by McCall Local Option Tax funds and donations to Valley County Pathways. We appreciate donations to cover our expenses — things like fuel, equipment maintenance and insurance. To contribute to Valley County Pathways, see our donate page. For the latest conditions on all of the Nordic trails in the greater McCall area, go to McCall Nordic.
Greater McCall area features multiple destinations for xc skiing, snowshoeing and snow biking …
Bear Basin, Ponderosa State Park, and Jug Mountain Ranch all have extensive xc ski and snowshoe trails. JMR is the go-to place for snow biking in Long Valley. Tamarack Resort has xc ski and snowshoe trails, too. Go to McCall Nordic for the latest snow and grooming conditions at those locations …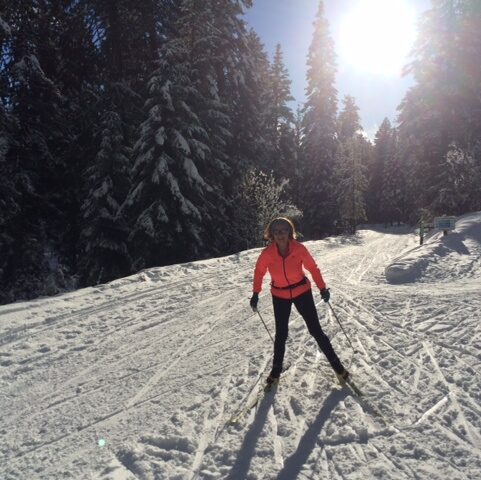 Try the Crown Point Trail in Cascade for a scenic xc skiing or snowshoeing adventure
The Crown Point Trail runs for 3 miles (one-way) on a wide, flat surface next to Lake Cascade. Idaho Department of Parks and Recreation grooms the trail for xc skiing on a weekly basis. 6 miles out and back.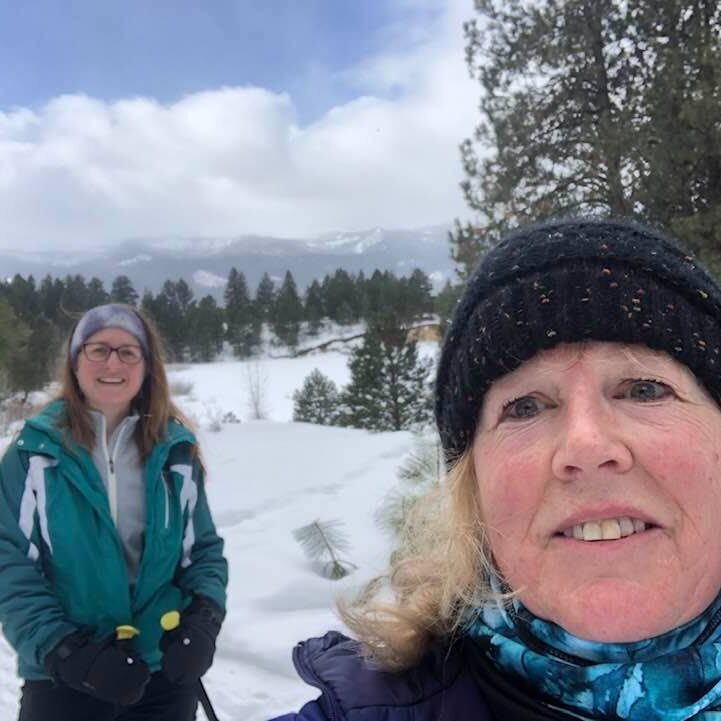 Hasbrouck Ranch xc ski trails
The Hasbrouck Ranch features scenic xc skiing by Cabarton Road
Several different loop trails are available for xc skiing, snow-shoeing and snow biking. There's a shorter loop, Rover's Roundabout, for xc skiing and dogs.