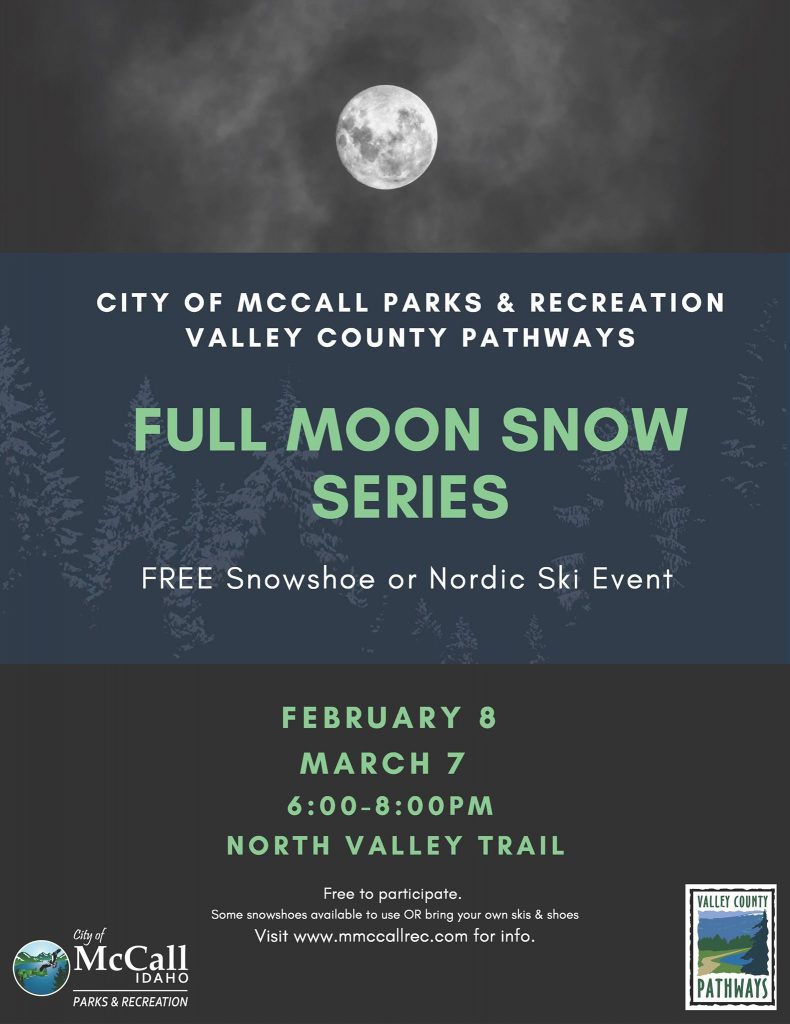 Please join us for two, fun full-moon tours this Saturday, Feb. 8. Two events are happening in the bookends of Long Valley — one on Cabarton-area xc trails at the Hasbrouck Ranch, south of Cascade, starting at 5:30 p.m., and another starting at the Activity Barn trailhead for the North Valley Trail in McCall, starting at 6 p.m.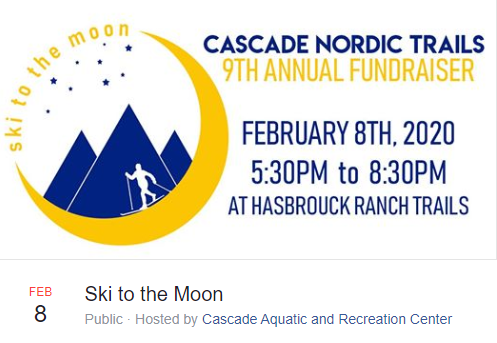 Participants are encouraged to bring head lamps and ski or snowshoe the trails in the moonlight. Trail side soups, breads, desserts and hot drinks will be provided. Donations are encouraged to support the Cascade Nordic program and cover grooming costs. 
At the Activity Barn trailhead for the North Valley Trail, south of McCall, we'll have cookies, snacks and hot chocolate for participants. Please bring a headlamp in case you need it. Sometimes it's best to leave the lights off under a full moon. We'll lead a tour of the North Valley Trail and Activity Barn trails while enjoying a full moon. Bring your cross-country skis or snowshoes. There is no trail fee, but donations to Valley County Pathways to cover grooming costs are encouraged. 
See you there!