More photos from the Trail Dedication Event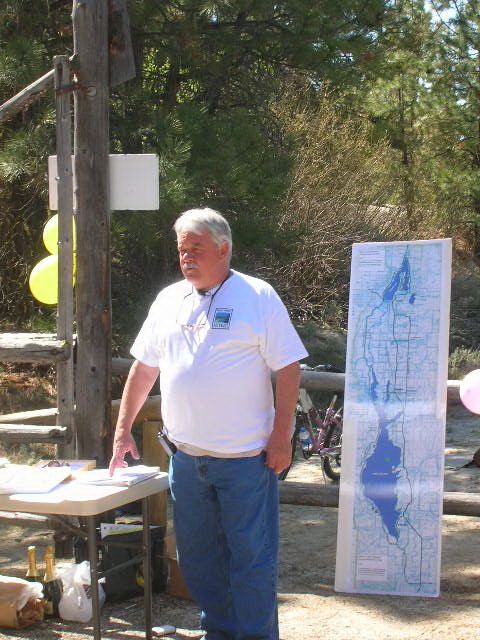 Cascade Mayor Dick Carter linked Pathways efforts with a future whitewater
park and pathway system from the North Bridge to the South Bridge in the city
of Cascade. "Now all we've got to do is be creative and find a way to link
up the river trail with this trail," he said. "I can envision something pretty
spectacular, like a bridge over the highway that people would come from
miles away to see and experience."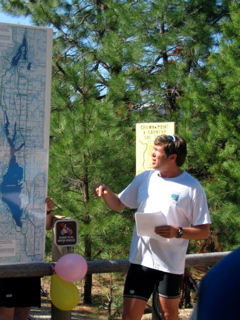 Pathways Chairman Steve Stuebner
explains the long-range vision of the
county-approved pathways master plan.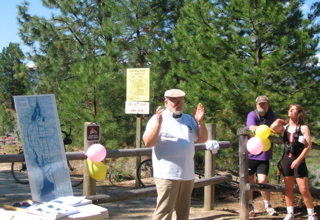 Valley County Commissioner Frank Eld
thanked the Putman Family and the Pathways Group
for working together for the common good.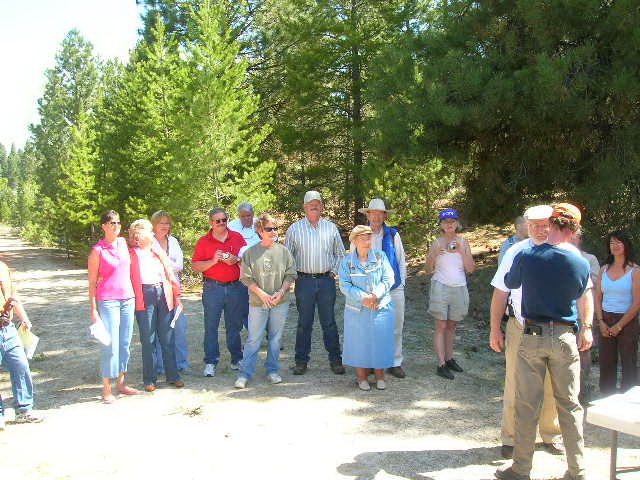 A great crowd, including the Putman Family, walkers and bikers, elected officials and Pathways Board
Members took part in the Trail Dedication Ceremony.